Stamps Scholars: Research & Changing Perspectives on Rapa Nui
We are thrilled to share a particularly exciting opportunity for enrichment that has been specially created for Stamps Scholars. Our partners at the University of Arizona's W. A. Franke Honors College have organized a study abroad experience exclusively for Stamps Scholars, taking place in Rapa Nui, Chile! The trip, taking place August 11-22, 2022, will be followed by 5 virtual class meetings in the fall 2022 semester, and students will have the opportunity to earn 3 course credits. Learn from the world's leading expert on Rapa Nui while making connections with Scholars from other partner institutions.
Please see the below flyer for comprehensive information about this exceptional experience, including the program overview, eligibility, and how to apply. The cost will be approximately $5800, excluding airfare. This would be an excellent use of enrichment funds!
We cannot thank our contacts at the University of Arizona and its W. A. Franke Honors College enough for organizing this experience!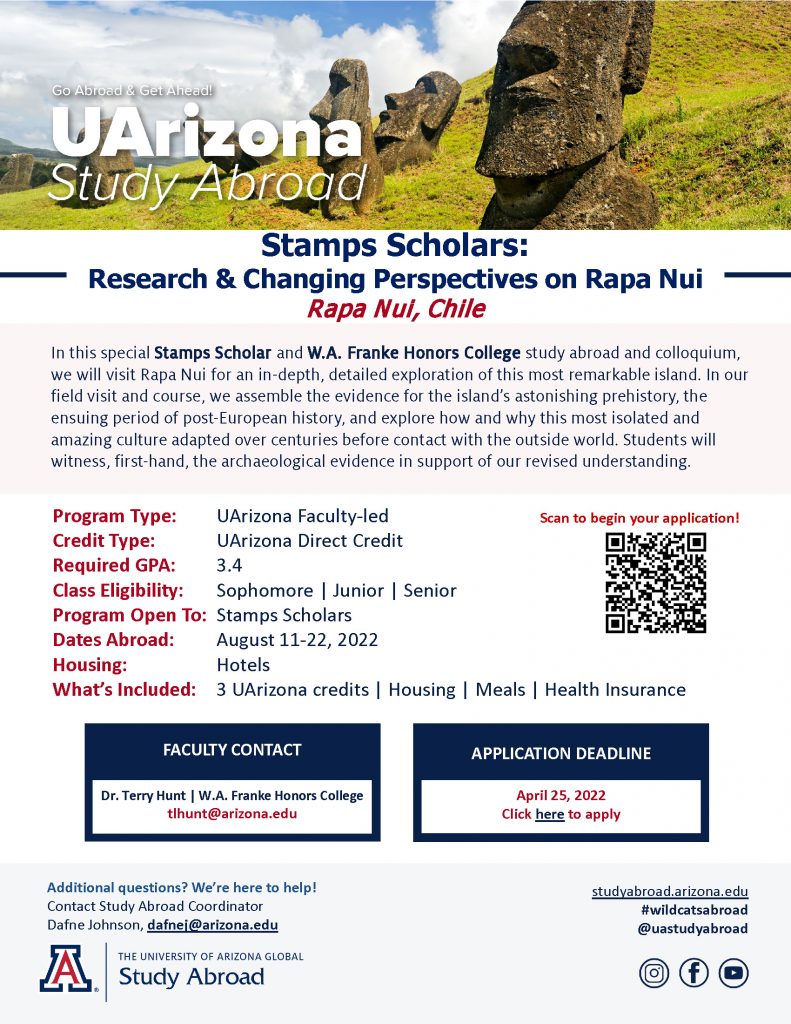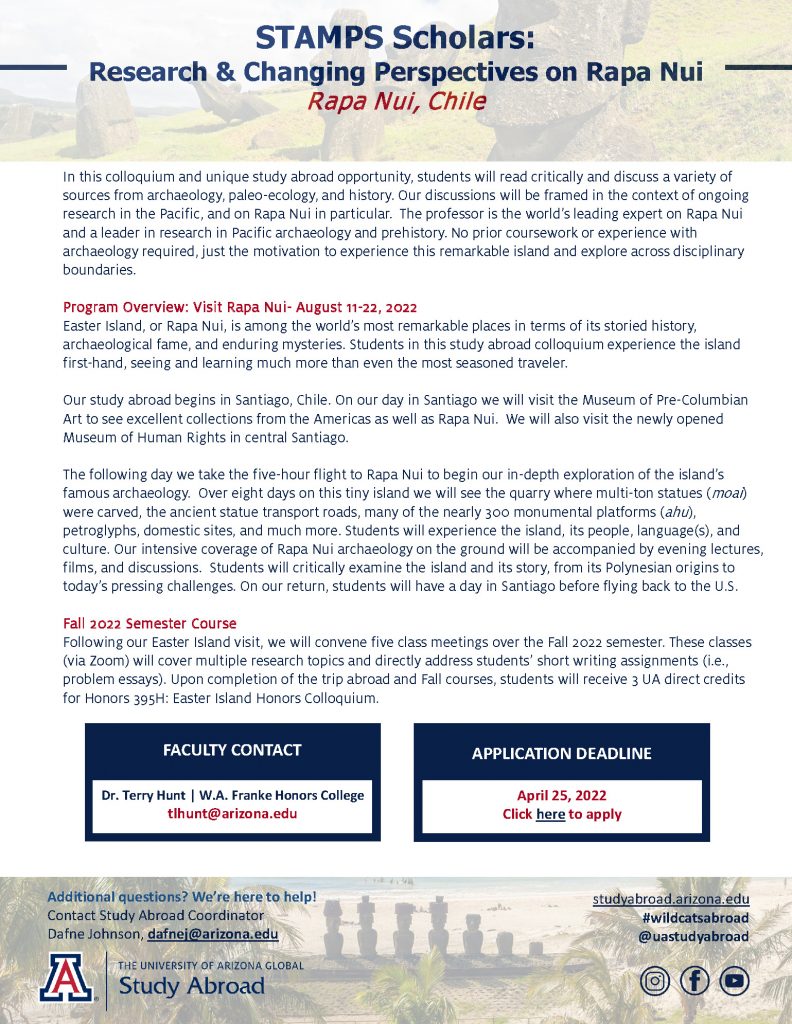 Click to download the full PDF.